Barack Obama just had his picture taken. Nothing new for one of the most photographed people in the world, but this time it was a first. It was the first time that the official Presidential Portrait was shot with a digital camera.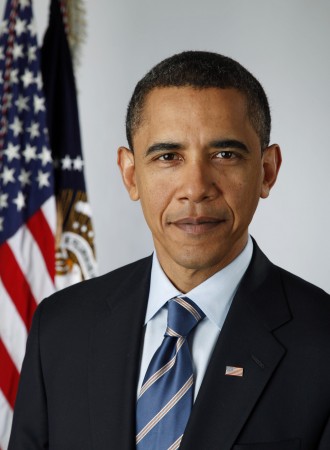 The portrait was shot with a Canon 5D Mark II. Nice camera (dpreview.com). I have been a Canon fan since my 10D days, but this is a camera brings it to a whole new level. 21 MegaPixels, Full Frame Sensor and it shoots 1080p H.264 video. I'd love to get my hands on one to play with for awhile. Here are the camera details of the shot.
Even though I really like the camera, I was still a little surprised that they didn't shoot with a larger format film camera. Maybe I need to get over my film self, but you still can get that same picture with a digital, (no matter how much I like it).
Not my favorite photo of the next President, but I guess it will work. It is really a pretty boring photo. Don't like his outfit and I think the background is a little off. Pete Souza, Obama's official Whitehouse photographer, took the picture. He has taken some great photos of the president in the past, and I am sure that he will get some good ones in the coming years. I guess that I just wanted something a little more. Maybe a halo or something 🙂
Souza has an interesting history. He was a photographer for Regan also. Can you imagine what it would be like to be that close to history on a daily basis. (Probably pretty boring most of the time). Here is an interview with Souza on NPR.
Additional Information: Yousuf Karsh, one of the best portrait photographers.